Corporate clients
More and more is sustainability becoming an important topic of conversation in many companies and organisations. Sustainably outsourcing the maintenance of buildings is a part of this. By choosing for Coppant for the maintenance of your buildings you can play an important part in reducing the amount of CO2 in our atmosphere. The water-based paints for indoor use do not contain any harmful substances and the emission of volatile organic compounds (VOC) is close to nothing. That is better for the painter as well as the employees in the building. By using Copperant you can also increase the low-maintenance period for your outdoor painting work. Copperant's 'Green Painters' would gladly give you advice on sustainable maintenance on your properties.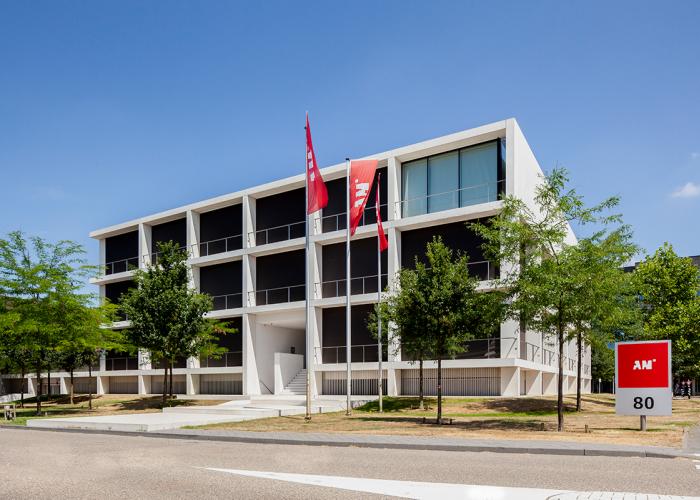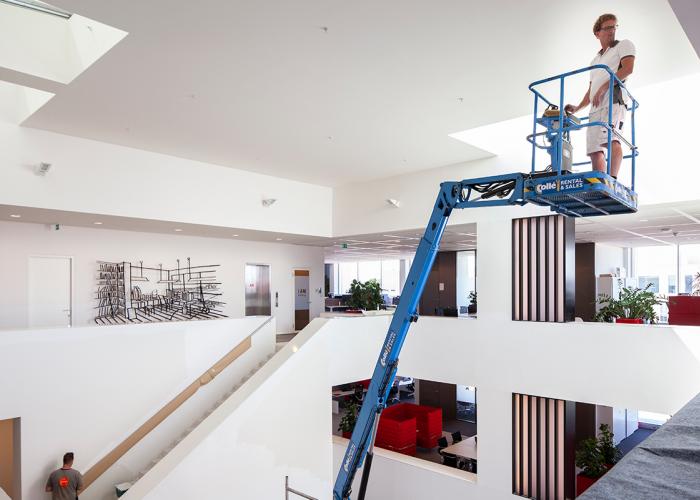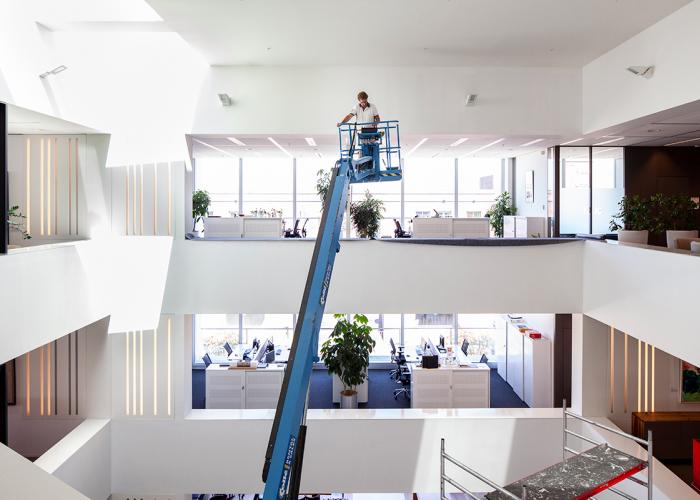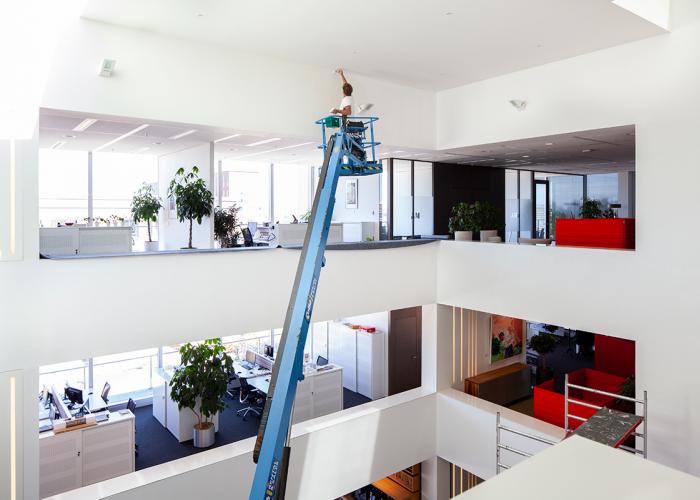 office building AM Red in Utrecht
Sustainability is an important cornerstone for the projects of AM RED. Therefore they choose to have Koeverma, schilders met verve paint their inspiring office building located in the Business Park Papendorp in Utrecht with the biobased and water-based Pura paint.